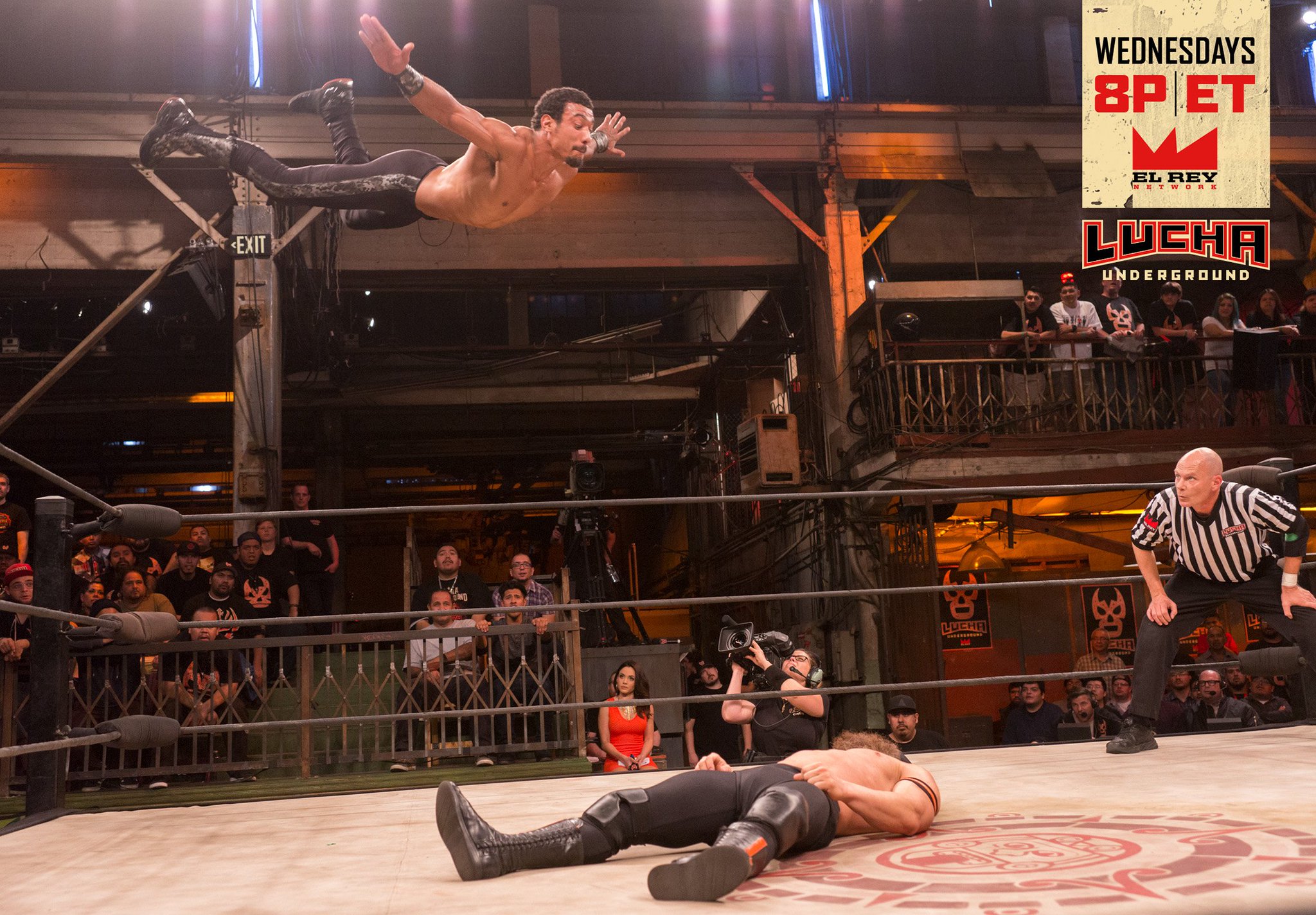 Comenzamos el show con un vídeo con la recopilación de lo sucedido en las últimas semanas con Cage, asesinando al concejal Delgado y venciendo a Vinnie Massaro en la Cueto Cup. Además, Son of Havoc ganando el combate dela primera ronda del torneo y la aparición misteriosa de Son of Madness.

Vemos a Prince Puma fuera de El Templo teniendo visiones hasta que Vampiro hace su aparición y le dice que sólo hay una forma de encontrar la paz y hacer callar las voces: ganar el campeonato de Lucha Underground. Vampiro se aleja y Worldwide Underground aparece.


Matt Striker y Vampiro nos dan la bienvenida y anuncian que esta noche veremos nuevos combates correspondientes a la segunda ronda de la Cueto Cup.
-
Pindar venció a Cage
por descalificación en la segunda ronda del grupo B de la Cueto Cup. En el inicio del combate, el árbitro le dice a Cage que se saque el guante pero este no cede y le golpea. Cage aplica un finisher sobre Pindar pero el árbitro decide descalificarlo.
-
Dante Fox venció a Son of Havoc
en un combate correspondiente a la segunda ronda del grupo D. Antes de comenzar la pelea, Son of Madness aparece y ataca a Havoc en la zona de la escalera. Dario Cueto aparece y le da la opción a Havoc de abandonar, pero éste no lo hace y sube al ring. Finalizando, Fox aplica el
FoxCatcher
para planchar a su rival a la cuenta de tres.
Worldwide Underground se encuentra tras bastidores y PJ Black se prepara para su combate contra Prince Puma. Johnny Mundo presenta a Benjamin Cooke, el nuevo manager. PJ Black dice que no lo necesitan y Cooke le responde que precisamente por ese comentario necesitan uno. Cooke trata de tranquilizarlo y promete que con él saldrán ganando.
Matt Striker y Vampiro anuncian que la semana que viene se celebrará el combate entre Drago y Pentagon Jr. correspondiente al Cueto Cup.
-
Prince Puma venció a PJ Black
en un combate correspondiente a la segunda ronda del grupo D del Cueto Cup. Puma consiguió la victoria por la cuenta de tres después de aplicar el
630 splash
.
Pasamos a la oficina de Dario Cueto quien está hablando por teléfono. PJ Black entra y le pregunta a El Jefe qué quiere. Cueto le cuenta que su manager, Benjamin Cooke, le ha estado llamando varias veces en su nombre. Ambos llegaron a la conclusión de que, a pesar de haber perdido su puesto en el torneo, la semana que viene peleará contra el aspirante número uno Rey Mysterio, todo para redimirse. Cuando Black se marcha, Cooke vuelve a llamar y Cueto lanza el teléfono a la basura.
Archivado en:: AAA, California, EL REY NETWORK, Estados Unidos, FREE, Los Angeles, LUCHA UNDERGROUND, MEXICO, NEW YORK, Resultados, RESULTS, SPORTONLINEHD, The Undertaker, WRESTLING